Testosterone therapy is given to male and female patients for a number of reasons and, in most of those cases, the treatment is only a temporary measure. Once the hormone is no longer taken, the levels in the body will reduce and return to previous levels. This may cause the underlying condition to resurface. Additionally, it may create a host of side effects that can adversely affect the individual. by learning about these side effects, you can be better prepared for them, when stopping the therapy.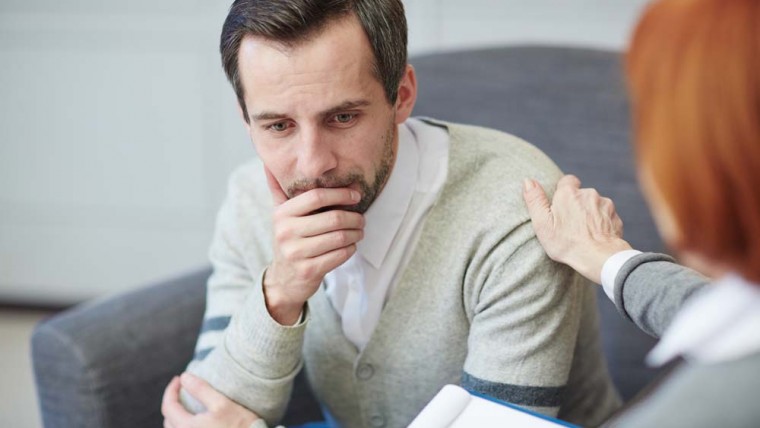 What Side Effects Should You Expect?
Sexual Performance May Decrease
For men, one of the most obvious and expected side effects of stopping HRT is the way in which the lower hormone levels will affect sexual ability and libido. Immediately after stopping the treatments, men will likely experience a lower sex drive and a deficiency in sperm count, but those side effects are usually temporary. Within a few weeks, the body should begin producing normal levels of hormones and sexual performance issues will be resolved.
Bone Density Will Be Affected
One reason that patients are prescribed for testosterone is to increase bone density. Conversely, stopping the treatments will logically result in a loss of bone density and, if the deficiency becomes problematic, your doctor may insist that you resume treatment.
Decreased Body Mass
Another concern is that stopping testosterone injections will affect fat and muscle mass. While receiving treatments, patients often exhibit greater fluid retention, as well as a build-up of fat mass and muscle mass, but those levels can return to previous conditions once the therapy has been stopped. As the body reacts to the suddenly decreased supply, it may begin producing the hormone naturally and muscle mass may again be boosted.
Inhibited Cognitive Functioning
Another one of the more troubling side effects of stopping testosterone therapy is that it can affect concentration and memory. Patients who are taken off of the hormone therapy also experience a decrease in their overall sense of wellbeing. This can affect their ability to focus on tasks or to recall specific events and facts.
Depression May Be Experienced
Once post cycle therapy has been discontinued, other mental processes may be affected. There may be mood changes, resulting in increased anxiety and the onset of depression, as hormone levels are brought down. This may be a temporary condition if the body begins producing the hormones on its own.
Anxiety Can also Develop
Often linked to depression, anxiety is another mental condition that may result from decreased levels of hormones in the body. This may be especially true for those patients who experienced heightened anxiety before beginning treatments. Once the therapy has been stopped, the brain's chemistry will return to previous levels, which means your anxiety will likely also return.
Fatigue is a Common Occurrence
A decrease in male hormones often results in lower energy levels, which explains why fatigue is commonly reported by patients. Once they stop the treatments, they'll feel less motivated and episodes of fatigue will be more frequent and last longer until the body is no longer experiencing withdrawal.
Headaches are also Common
Another side effect of stopping hormone treatments is the onset of headaches. This isn't a cause for concern, because it's a natural response from the body, as it tries to adjust to the lower hormone levels. Once your body restores balance, the headaches should subside.
Weight Changes Can Result
Typically, beginning testosterone therapy can result in weight changes, either increased or decreased. As the patient stops the treatment, another weight change will most likely be experienced. If the individual gained weight when starting the therapy, stopping treatments should cause weight loss. If the patient lost weight, he should expect to experience weight gain, when ceasing the therapy.
Changes in Testosterone Levels
This may be a given, but it also should be mentioned as another effect of stopping hormone treatments. Once the body receives supplemental hormones, those levels will suddenly drop. It may take the body some time to begin to compensate for the reduction, so, in the meantime, other side effects or symptoms will be experienced. Unfortunately, there's just no easy way around this, so the patient will likely have to cope with it to the best of his ability.

Factors That Influence Withdrawal Symptoms

Side effects, or withdrawal symptoms from stopping hormone therapy, will be different for each individual, depending on his specific case. In most cases, withdrawal side effects will only last for a couple of weeks, but that, as well, maybe determined by several different factors. Here are a few of those factors that may influence the severity of side effects, as well as how many symptoms you might experience.

Length of Treatment
One of the most relevant factors toward how your body adjusts after stopping treatment has to do with the length of time you received the testosterone therapy. If you were receiving the therapy for a short period, you may only experience minimal side effects. If you've been receiving the treatments over a longer period of time, it will take your body longer to adjust to the lower level of hormones in your body.
Dosage Size
Another factor that influences the patient's withdrawal period is the size of the dosage. A lower dosage would consist of 25 mg to 50 mg treatments delivered up to three times per week and, in these cases, side effects should be minimal. Higher dosages of 50 mg to 400 mg, typically given every two to four weeks will affect the body more severely. Because the nervous system has grown accustomed to the higher hormone levels, patients may be better served by developing a method of tapering off, rather than quitting cold turkey.
Tapering or Cold Turkey
These terms are most commonly applied to narcotics addiction, but they become an issue when attempting to deprive the body of any medication or supplement. The body's various systems have grown accustomed to a certain level of hormones and the individual's physiology has been adjusted accordingly. Changing those levels too suddenly can shock the system and cause severe side effects. For this reason, tapering off of hormone treatments is usually the best course of action. Again, this depends on the time you have been receiving the therapy and the dosage sizes of the treatments.
Other Factors
Each person responds differently, so how your body reacts to quitting testosterone treatments will be unique to your situation. Some factors that might affect how deeply you experience side effects may have to do with your age and body type, your medical history, and what other medications you happen to be taking. For this reason, it's important to discuss your medical history in detail with your doctor, before committing to a plan to stop hormone therapy.
If the side effects you experience are severe or frequent, you should consult with our doctor. He may be able to provide other medications or suggest lifestyle changes that can minimize withdrawal symptoms. It will require keeping in touch with the doctor and adjusting your treatment plan, as time progresses. Working together, you both can make this a more bearable situation and quit the hormone supplements more successfully.